Winter Cookie Social
Saturday, January 21st
Group 1

Snickerdoodles

3:30 – 4:15 PM

Group 2

Gingerbread

4:00 – 4:45 PM

Group 3

Sugar Cookies

4:30 – 5:15 PM

Group 4

Chocolate Chips

5:00 5:45 PM
Cole Community Center
4400 Northwest Expressway
Oklahoma City, OK 73116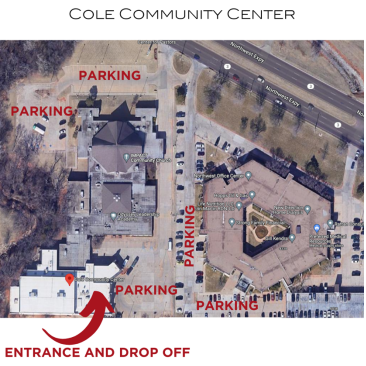 Velocity Dance Center's dancers will entertain you and bring joy to your day at the 2022 Winter Cookie Social! Dancers will perform winter-themed dances while guests enjoy cookies, coffee, and hot chocolate!
We created this performance experience to give dancers an additional performance opportunity during the year. This performance was designed to be fun and laid back and introduce the dancers to the performance experience. If you have participated in our recitals in the past, we have designed this to be a totally different experience for the dancers and families. We will continue to run our traditional stage recital in the summer to showcase the year's work and give the dancers a professional "Big Stage" Experience!
The performance will take place in the gym of the Cole Community Center. There will be round tables on both sides of the gym and rows of seats in the center of the gym in front of the stage. Our 4 Performance Groups will run continuously. Guests can stay and watch or leave once their dancer's performance is complete. Please take a few moments to familiarize yourself with the performance day details! We find this helps everyone have a great experience.